Business All-Star Accreditation
We are delighted to announce our Business All-Star Accreditation!
Having recently been audited by the All-Ireland Business Foundation, our company has been awarded a Business All-Star Accreditation Certificate. This accreditation is an outstanding achievement for our business as it recognises the hard work and dedication of our team in providing a top-class service to our customers.
"Limerick Tile & Wood Centre has successfully navigated 3 rounds of auditing which proved their performance, trust and customer-centricity.
The auditing process has left us in no doubt as to Limerick Tile & Wood Centre's suitability for Business All-Star accreditation and their inclusion in The Register of Irish Business Excellence (TRIBE)."   – Kieran Ring, Deputy Chair, Adjudication Board
Business All-Star accredited companies are defined as; progressive, indigenous Irish businesses that meet the highest standards.
In achieving this accreditation, we join a unique group of businesses that have demonstrated excellence in the three pillars of the All-Ireland Business All-Star accreditation: Performance, Trust, and Customer Centricity.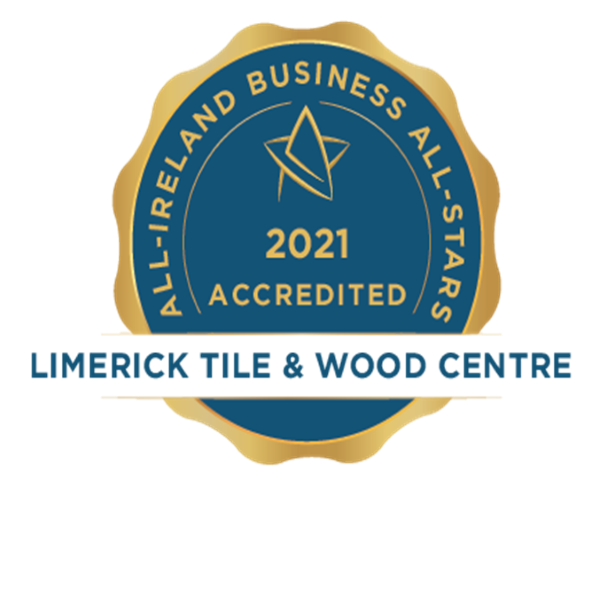 We would like to thank the All-Ireland Business Foundation for honouring us with this award. It will fuel our determination to keep growing and improving into the future.